Soodus
Uus toode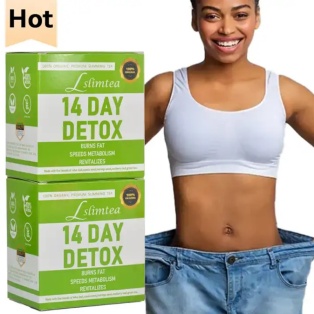 Hiherbs 14 Day Detox tea
SKU:
HDAY 14
Brand:

Qty:
100
Burns calories, improves metabolism, reduces appetite, increases energy level, cleanses the body.
Hiherbs 14 Day Detox Tea
Organic premium tea for weight loss
All benefits for the body: reduces weight, burns calories, speeds up metabolism, cleanses the body, suppresses appetite, increases energy levels.
Ingredients: natural, made from a wonderful blend of lotus leaf, cassia seed, oolong tea, hemp kernel, mulberry leaf and green tea. 100% natural. No chemicals or preservatives.
Usage: place the sachet in a cup of hot water and leave for 5 minutes, then remove the sachet and drink. Drink with honey and lemon for additional health benefits.
Warning: Not suitable for children and pregnant women.
Servings per container: 4 g per sachet.
Shelf life: 24 months.
Manufacturer: Xi'an Chinaherbs Commerce Co., Ltd. Ouya Avenue, Xi'an,Shaanxi Province, China. Distributor: Joy of Life OÜ, www.joyoflife.ee
Similar products